October is when we typically see our temperatures begin free falling as we head deeper into fall, but at least for the time being, warm, above average temperatures are standing their ground and won't back down.
Cloud cover yesterday helped keep our temperatures down just a bit from where they were forecast to be, but those clouds have shifted to our west into the great wide open, which will mean a plethora of sunshine as we go through the day, probably necessitating sunglasses while driving or spending time outdoors.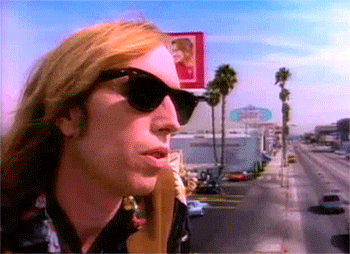 Highs this afternoon look to top out in the mid to upper 70s on the Plateau, low 80s elsewhere.
Overnight, we'll see temperatures fall down into the low to mid 50s area-wide under a clear sky.
Tomorrow will be a near copy of today, though perhaps a degree or two cooler with a few areas west of the Plateau only topping out in the upper 70s for highs.
High pressure will remain in control of our weather until this weekend.  A weak cold front could trigger a couple of showers Saturday and Saturday night, but that front will largely break down upon arrival, not doing a whole lot for us in terms of rain chances.
The waiting for rain may have to hold off until Sunday with the arrival of moisture from a tropical disturbance in the Gulf of Mexico that will be moving northeast toward the mid Atlantic, bringing us slightly increased chances of isolated to scattered showers and thunderstorms.
RIP Tom Petty